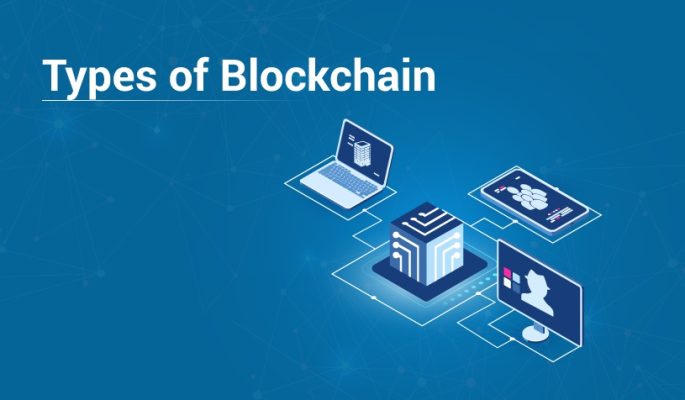 4 Different Types of Blockchain Networks You Need to Understand
Blockchain technology no doubt offers the best platform to create highly-secured decentralized apps for making different types of transactions in different industries. From dApps to a wallet, and from crypto trading exchange to validate the transactions, there are different types of Blockchain networks that are used to develop the different types of applications using this technology.
Right now, you need to know there are different types of Blockchain technology – each one of them serves its purpose and solves a particular or a set of problems. More so, many companies are using them in their company to utilize the benefits of this technology at the best levels.
Different Types of Blockchain Networks
In fact, there are primarily two types of Blockchains; Private and Public Blockchain. And, there are several variations too, like Consortium and Hybrid Blockchains. Before we discuss in detail the different types of Blockchains, let us first know the similarities they share.
Every Blockchain network is a cluster of nodes functioning on a peer-to-peer (P2P) network system. And every node in a network has a copy of the shared ledger which gets updated timely. Here each node can verify transactions, initiate or receive transactions and create blocks before the final validation.
4 Types of Blockchain Networks
There are several varieties of Blockchain that have emerged over the past few years. Public or Private mainly refer – who can see the data, that also known as Permissioned and Permissionless respectively referring to who can join the network and add blocks to the Blockchain. Apart from that two more types of Blockchain networks are used to develop the apps.

#1 Public Blockchain or Permissionless
It is a kind of non-restrictive, permission-less distributed ledger system accessible to all members of the networks and on any device. Anyone who has access to the internet can become a part of the Blockchain, make transactions, verify them and stay anonymous.
Bitcoin is the best and most popular example of Permissionless Blockchain is Bitcoin. And this is one of the greatest varieties of Blockchain, especially if you want to create an app for a wide number of users. A public Blockchain is a non-restrictive, permission-less distributed ledger system. The most basic use of public Blockchains is for mining and exchanging cryptocurrencies.
#2 Private Blockchain or Permissioned
Compare to Public Blockchain, Private Blockchain is accessible to authorized participates only and operative only in a closed network. This type of Blockchain technology is used within an organization or enterprises where only selected members are participants of a Blockchain network.
These networks are deployed for voting, supply chain management, digital identity, and asset ownership, etc. The best thing about this Blockchain network is it offers all the key features of Blockchain and gives members of the company a way to build trust through immutability and security.
#3 Hybrid Blockchain
As the name represents, both types of Blockchain systems are used at the same place to utilize the benefit of both technologies. Hybrid Blockchain allows to create of a private system alongside a public system and can control access to specific data stored in the Blockchain.
It is the combination of both private and public Blockchain where users can control who gets access to which data is stored in the Blockchain. The hybrid system of Blockchain is flexible so that users can easily join a private Blockchain with multiple public Blockchain.
All the transactions in a private network of a hybrid Blockchain are usually verified, while public Blockchain increases the hashing and involves more nodes for verification. This kind of dual Blockchain networking enhances the security and transparency of the Blockchain network.
#4 Consortium Blockchain
This is also called federated Blockchain that is similar to the previous type as it's a private Blockchain with limited access to a particular group. However, this type of Blockchain has a validator node that can initiate, receive and validate transactions.
Under the Consortium Blockchain, member nodes can only receive and initiate transactions, but they cannot validate them. The right to read the blockchain may be public or restricted to the participants. Few examples of consortium Blockchain include R3 (banks) and EWF (Energy). Consortium Blockchain is also referred to as federated Blockchain.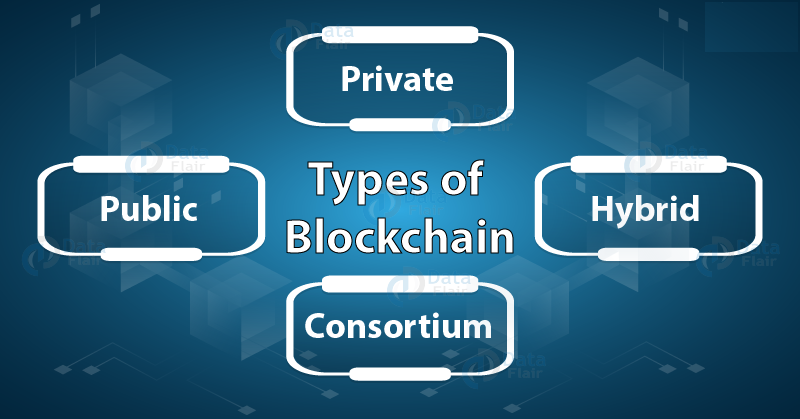 Which one is Better – Private or Public Blockchain?
As you got to know about both the Blockchain technologies, both of them have certain distinctions from one another like security, scalability, and transparency. While on the other hand, a private network not seems trustworthy, while you can completely rely on a public network for its intact system.
However, public Blockchain is highly secured and fully protected from the hacking of the entire network. Moreover, I offer data transparency as every node has equal access to the record stored in the Blockchain. And Bitcoin is one of the most successful examples of public Blockchain.
Hence, you can choose the right technology for Blockchain development services that will serve your purpose better. And if you are going to opt for the public Blockchain network, you need to have a thorough knowledge of how a public Blockchain works to make your business transactions smarter and more secure.