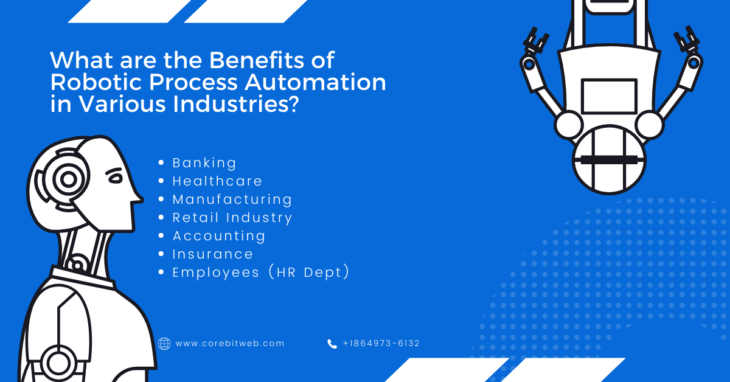 Robotic Process Automation (RPA) is simply the deployment of automatic AI-based solutions to different kinds of services and processes performed in various industries. RPA is generally a software or AI-enabled application that can run itself and interact with people giving their answers and providing the best solution for the relevant industry.
And there is a wide range of industries where RPA is showing its capabilities to improve the efficiency of business while reducing the cost that companies usually incur in manual processes. A robotic process development company can design and develop the RPA software as per the customized needs and applicability to the business.
Also Read: Why Do We Need Robotic Process Automation: Benefits of RPA in Business
Benefits of RPA Automation Anywhere
And as per the varied applicability to different businesses, using RPA comes with various benefits that you should need to know. Though, there are many industries RPA can be implemented and offers the help, here we will discuss only the key industries and sectors where it is highly popular.
Benefits of RPA in Banking
The banking industry is providing customer service in addition to the customers doing the financial dealings with the banks. Hence, RPA is providing a direct advantage to the financial sector to improve the smooth running of financial transactions and offers the following benefits.
Performing the Repetitive Tasks
Reducing the Errors in Banking Operations.
Improves compliance and risk-related reporting.
Higher efficiency in performing the Tasks.
Automated Processing of Transactions.
Round-the-clock Customer Service.
Analyzing the Credibility of Customers.
Automated Processing of Credits/Cards.
Reducing the Cost Due to Automation.
Scope of Scalability as Per the Requirements.
Automated reporting of Risk & Compliance.
Benefits of RPA in Healthcare
Healthcare is one the vital sector in our economy not only accounting for the major contribution to the GDP of the country but also responsible for keeping the human beings healthy on our planet. And deploying the RPA into the healthcare sector helps to improve the quality of service with higher efficiency. Let's find out a few key areas where RPA benefits the healthcare sector.
Round-the-clock Assistance to Patients.
Automated Alerts for Regular Health Check.
Effective Scheduling of Appointments.
Medical Data Analysis & Diagnostics.
Improved Medical Care Facilities
Reduction in Human Work Force
Improve Productivity of Healthcare Staff.
Timely Controlling of Diseases.
Processing the claims to speed up payment.
Better Experience of Patients after Visits.
Better Customer service with remote care.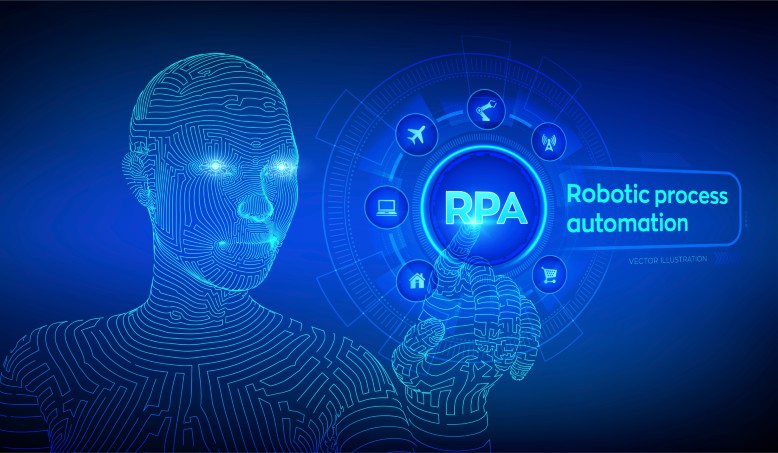 Benefits of RPA in Manufacturing
The goods-producing sector of our economy – Manufacturing is another important sector where RPA is showing its automation efficiency and helping the companies in this sector operate with better productivity. Below have listed the top benefits of RPA and its top use cases in manufacturing.
Reducing the Manpower in Assembly Lines
Better Management of Inventory/Stocks.
Improved Communication with Vendors.
Automated Time Management of Workers.
Faster and Correct Processing of Invoices
Automating the Back Office Operations.
Customer Support and Service Desk
Better Logistic Supply Chain Management
Reduce the Product Wastes and Errors.
Benefits of RPA in the Retail Industry
Retail is one of the largest sectors of our economy where such advanced technologies need to be implemented at a larger scale. Retailers face various challenges and they need to keep their operations running smoothly with better efficiency to ensure the uninterrupted supply to their customers. Here below you can see the list of benefits that RPA offers to the manufacturing sector.
Uninterrupted Supply of Inventory.
Faster Processing of Large Volume of Orders.
Logistics and Supply Chain Management.
Virtual Customer Support & Assistance.
Understanding Customer Behavior & Analysis.
New Products Launch Marketing Strategies.
Streamlining the New Orders and Returns.
Assisting the Customers through Chatbots.
Collecting employee information for back-office.
Automated Messaging to Customers & Suppliers.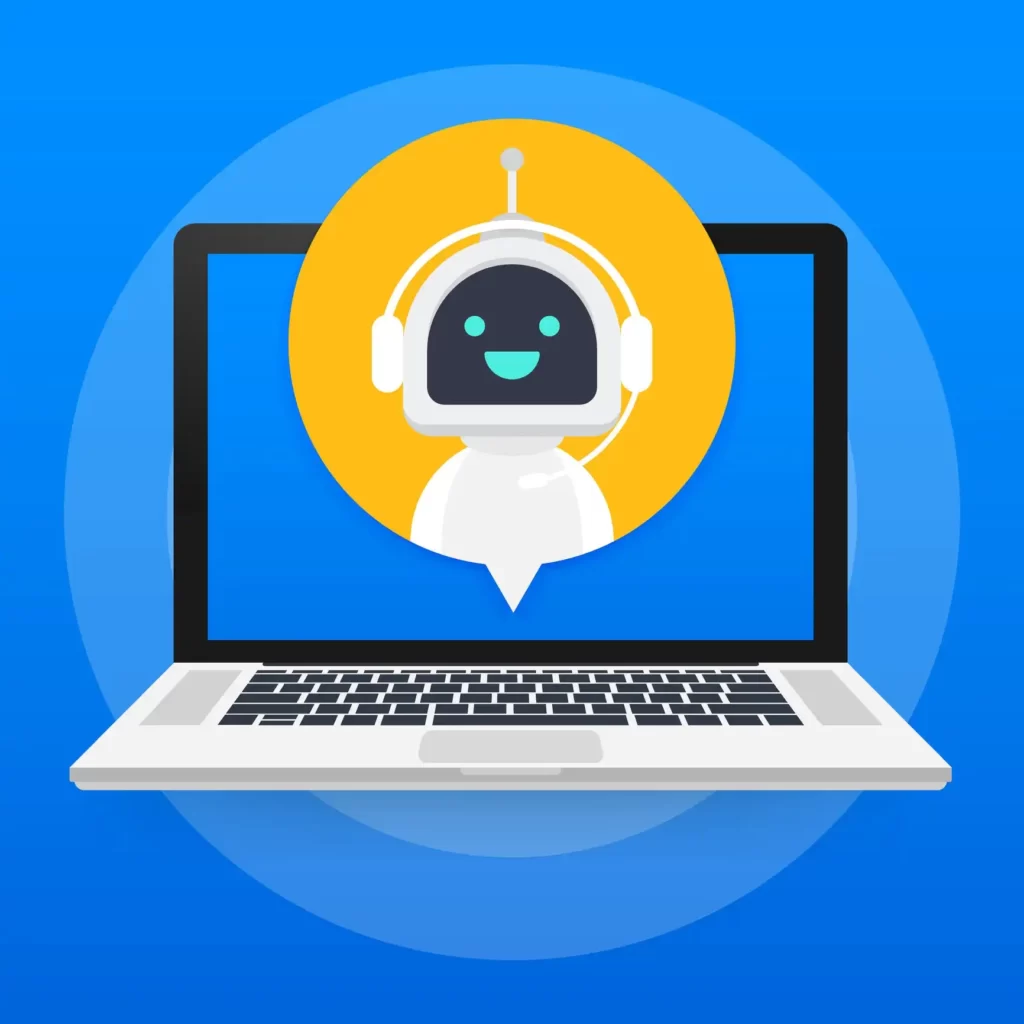 Benefits of RPA in Accounting
Accounts are one of the key departments that keeps the record of all the transactions in any business. What goes and what comes or kind of income or expenses can be calculated with the help of accounting. RPA becomes also been active in this field helping the accountants to calculate the millions of transactions valuing billions of bucks in a few seconds and with better accuracy. Let's see the key areas in accounts where RPA is featured and provides the automated accounting system.
More Optimized Financial Reporting
Auto Invoicing & Purchasing Orders
Faster Billing & Receivables Process
Lowering the Cost of Monthly Payroll
Automated Fixed Assets Management
Automated Processing of Bank Reconciliation
Taxation & Auditing of Revenue & Expenses
ESI, PF, and Employees Fund Management
Benefits of RPA in Insurance
The insurance industry is another field enjoying the benefit of automation infused through RPA or other AI-based operation management. RPA can utilize the insurance industry widely working with old systems, automating redundant processes, and gathering external data. So, let's find out what are the key areas where RPA can benefit the insurance industry making this AI more reliable for the end-users.
Faster Claim Registration Processing
Automated Regulatory Compliance.
Higher Satisfaction of the Customers.
RPA Damage Detection & Valuation
Data Accuracy with Less Human Errors.
Improves the Detection of Frauds.
Underwriting Tasks and Pricing Reviews.
Better Customer Experience with RPA Bots.
Data Collection, Organizing & Aggregation.
Benefits of RPA for Employees
Employees are the key pillars of all the industries across the world who put their efforts and utilize their skills to produce goods or provide services. And the use of RPA is going to help these workforces to maximize their efficiency and productivity. If you what to know what are the areas RPA benefits the employees in various departments across the workstations.
Availability of Time for Employees
Reduced Errors Done by Humans
Less Use of Office-Related Materials
Better Productivity and Efficiency
Stress-free Work Environment
Better Amenities for Employees
Creating Secured & Safe Workplaces
More Interactive Communication
Better Time Management & Attendance
Higher Pascale Due to Better Efficiency
These are the key industries and sectors where RPA is providing the extraordinary benefits helping these areas to operate with high efficiency while improving their topline growth with better bottom line margins. Robotic process automation Companies in India can design and develop automated systems, applications, software and tools as per the customized needs and feasibility of the different businesses.
Also Read: Advantages of Robotic Process Automation Services
Hence, big or small, new or old companies all need to understand the importance of RPA in business. Implementing this automated technology will help your company grow with better efficiency while at the same time saving the cost of operations. Thus hire a robotic process development company that can give you a seamless RPA solution as per your business requirements.
Corebit Web Technologies is one of the leading robotic process automation companies in India providing robotics process automation services. It is involved in the consultancy, deployment, and maintenance of RPA systems for a wide range of industries and sectors across the world.